The advertising industry, composed of advertisers, agencies and the media, agree on a code in consultation with stakeholders, and set up an independent self-regulatory body which then administers the code.
The code making body is made up of the constituent parts of the industry responsible for agreeing on the initial code and then making sure it is up to date.
The application of the code is usually overseen by the permanent secretariat of the self-regulatory organisation. Before the publication of an ad, this takes the form of copy advice or pre-clearance. The secretariat is also responsible for determining whether complaints are of substance in relation to the code.
An independent and impartial jury is responsible for interpreting the code, once a complaint regarding an ad has been filed by either the general public or competitors.
The jury is responsible for deciding on sanctions. These include amendment or withdrawal of an ad (a very costly process for the advertisers), publication of decisions (which generates adverse publicity for advertisers – we also call it "name and shame"), compulsory pre-clearance for advertisers who frequently breach the rules, expulsion from trade organisations, and in extreme cases referral to the relevant authorities.
Because the industry have a stake in the system, we generally find that they will comply with the sanctions. In cases where they don't, the self-regulatory organisation will ask the media to stop running the ad.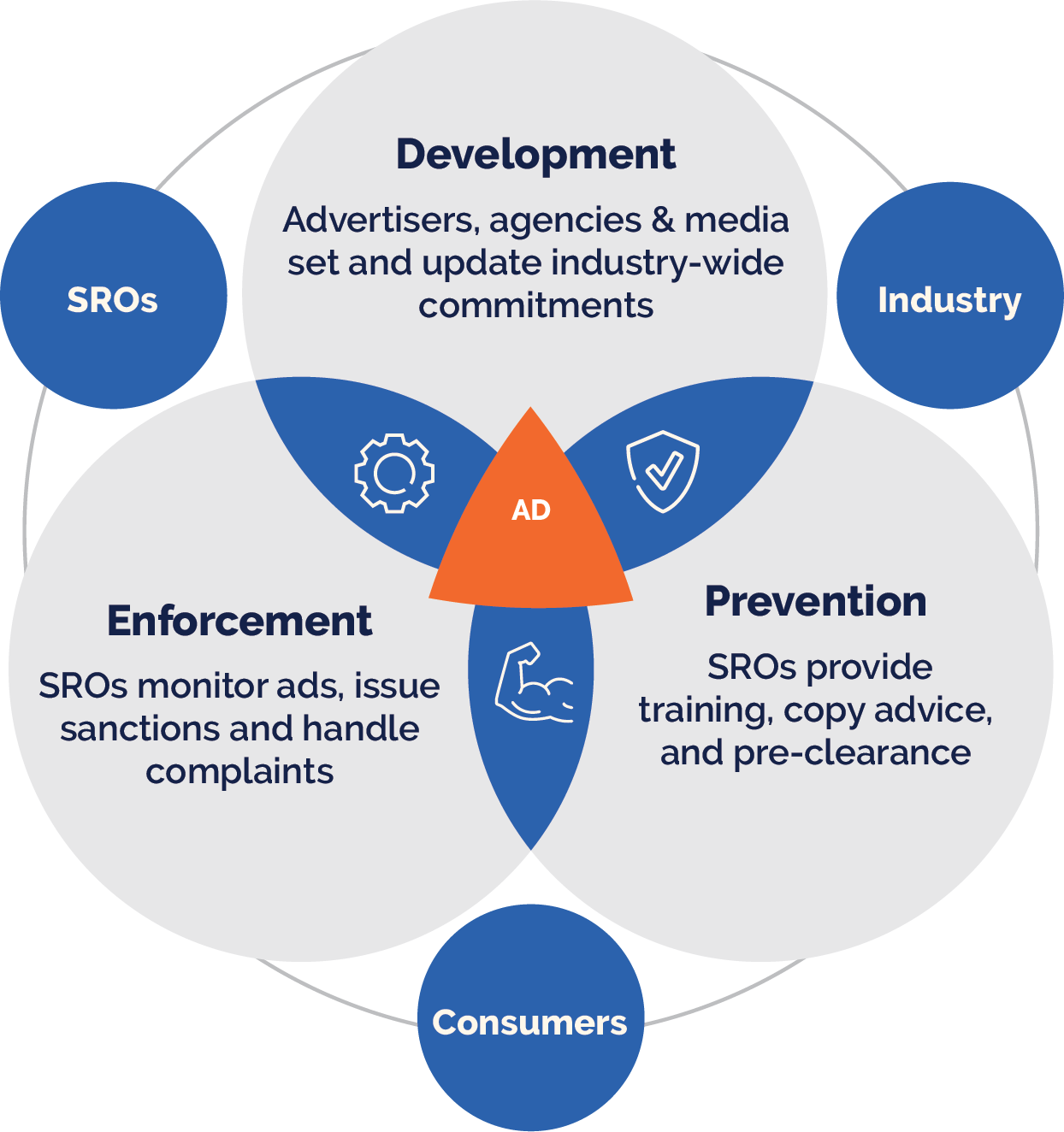 It is considered best practice to have an appeals procedure in place to facilitate the due process. Ideally, the appeals jury should be composed of different people to those who sat on the jury when the case was first heard.
EASA Digital Blue Book is the ultimate guide on advertising self-regulation and has been designed with greater emphasis on the needs and interests of advertising practitioners, as well as providing a valuable information source for policymakers, advisers, researchers and academics.
EASA's Bluebook can be found here.