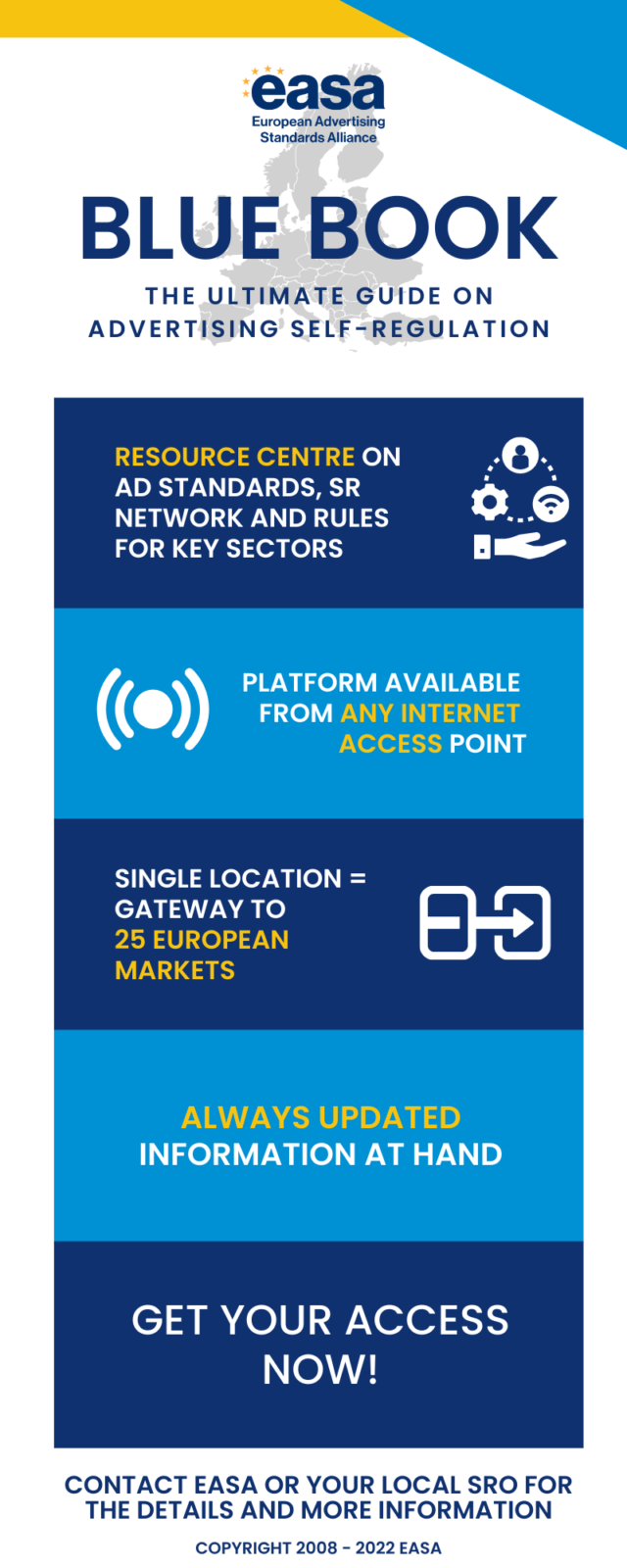 The EASA Digital Blue Book – the ultimate guide to advertising self-regulation – has been designed with greater emphasis on the needs and interests of advertising practitioners, as well as providing a valuable information source for policymakers, advisers, researchers and academics.
Download your order form below!
EASA's Digital Blue Book in a nutshell
An authoritative reference document providing access to the information regarding the European SR network in one single location;
A comprehensive SR map, illustrating the extensiveness, coherence and structure of self-regulation throughout Europe, SROs' activities and their close position to consumers and to digital developments;
A collection of active links to SROs' websites, codes and relevant activities available from any internet access point;
A dynamic source of knowledge linked to the ongoing updating process enabled by digital design;
A versatile basis to provide sectorial, national or international information on-demand.
Download the Digital Blue Book Order Form below