SIINDA joins forces with LSA to bring The Place Conference to London at Facebook Headquarters
15 May 2018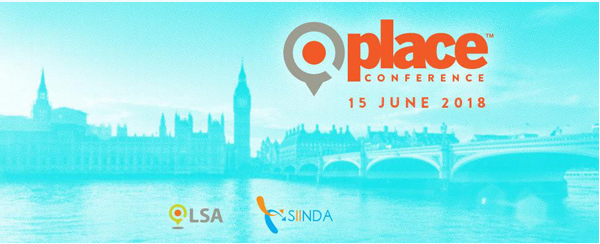 The Place Conference, which focuses on brands and enterprise businesses, has been successful in New York and San Francisco, and will make its European debut on 15 June 2018 at Facebook's headquarters at Rathbone Square in London. The Place Conference will focus on location intelligence, offline analytics and proximity marketing. Market leaders and innovators at some of the world's most recognizable companies will share insights and practical knowledge designed to help marketers, brand champions and retailers find their niche in the online universe.
Pricing for The Place Conference, London has an early-bird discount of £399 for members of EASA, EDAA, IAB and SINDA until 25 May 2018. As this is a separate event, just check the member price on the application.
Given the exclusivity of the location for this one-day event, registrations are limited, and registrants will be on a first come, first served basis. There will be no walk-up registration for this event, as all attendee names must be submitted to Facebook prior to the conference.
Register here
Find more information about the conference here